Greek #Beachpolistas members and USA representatives met up at Belmont Shore Pool, Long Beach, California! Giannis Garifallos – president of I.B.WP.AS and representative of FAB Sportswear USA – and Manto Doureka visited the facilities of Shore Aquatics and participated in the training camps of the young American athletes.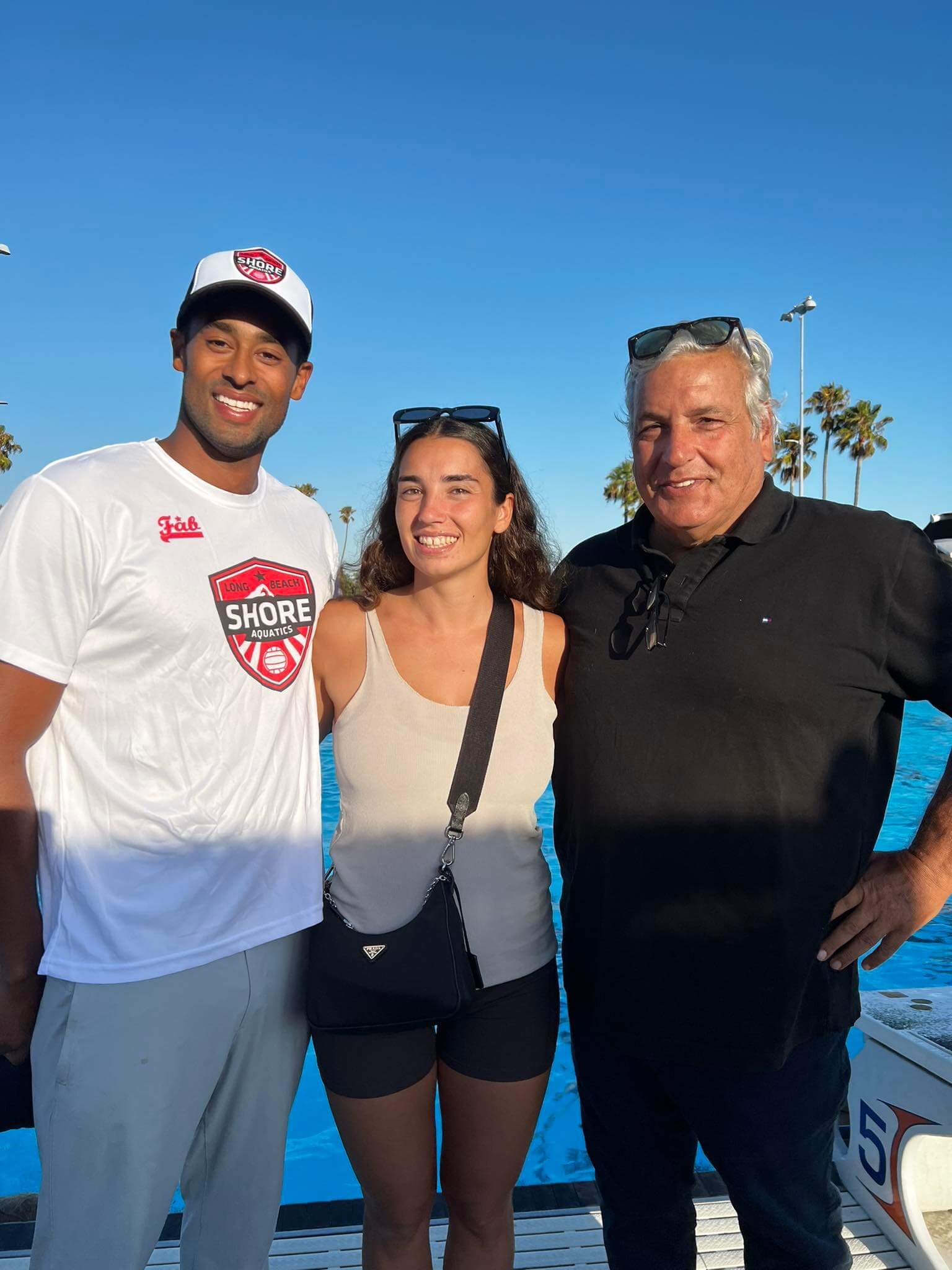 Max Irving, the American international water polo player and Tokyo Olympian – also a former Olympiacos and Hydraikos athlete – was present at Shore Aquatics training, took photographs, chatted and signed autographs for the young athletes, boys and girls of the team. In addition to the young players and their coaches, the manager of the team and an old friend of ours – Chi Credell, he played for many years in Greece, in PAO, NO Vouliagmeni and NO Chalkida – was especially happy. Chi is in charge of one of the largest teams in California, counting over 250 athletes from 10 to 18 years old. In fact, at the recent USA Water Polo Pan American Cup "Junior Olympics", the Shore aquatics girls' U10 team won the USA championship! It should be noted that Shore Aquatics supplies sports equipment is from the Greek company FAB Sportswear!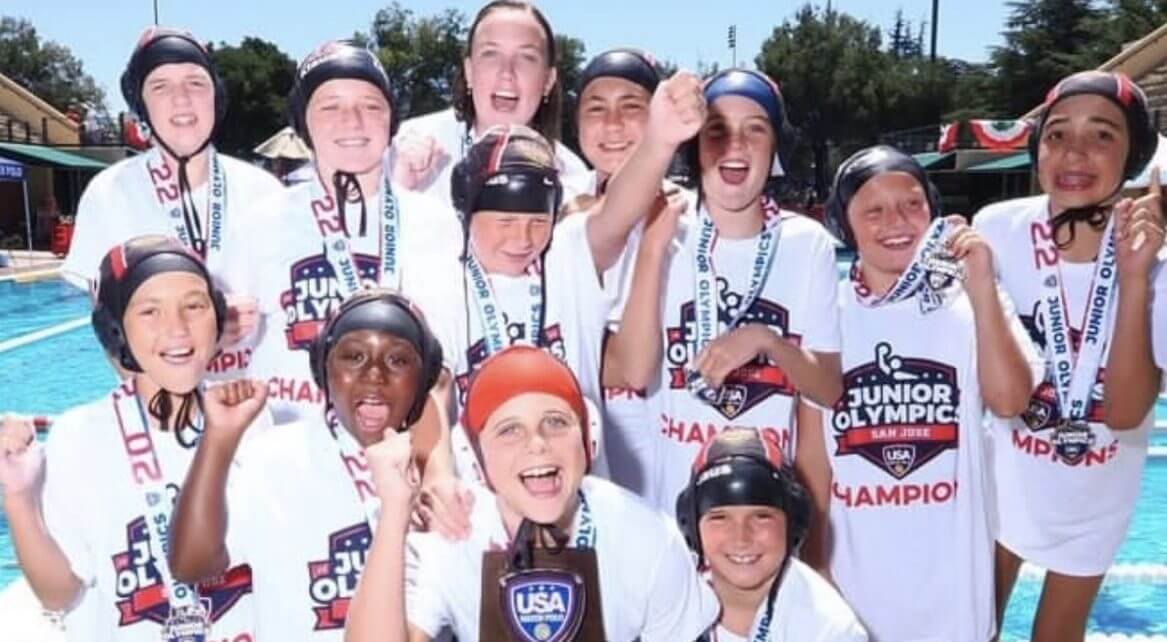 In addition, at the Shore Aquatics water polo academies there is another acquintace of ours, Dimitris Lappas – former player with the youth national teams of Greece, Silver World Champion in 2009. He has been coaching the U14-U12 boys' teams since 2015 and of course, he has attended California State University, at Long Beach.
Finally, it is already arranged that at least 2 Greek #Beachpolistas teams, will travel and participate in the future tournament of Long Beach, in August 2023! Already, the team "closed" with the "Poseidons", who had won the winners' cup in a similar organization in Croatia in 2018 and the Bronze medal in 2014, also in Zadar.
So, those are some pretty good news for the Beachpolistas, who in addition to participating in the event will also visit the famous city of Los Angeles. Disneyland, Universal studios, Malibu, Beverly Hills, Huntington Beach, Newport beach etc. are on the schedule.
Stay tuned!